Make your happily ever after an event to remember at St Bernards Hotel.
So, you're getting married – Congratulations!! If considering St Bernards Hotel for your special day, from the moment you lay your eyes the breathtaking views of the Gold Coast hinterland, you won't look back! Our resident pooches Cooper and Syrah can also take part in your special day if you wish, but it's our mission to ensure your 'I do's' are nothing short of extraordinary.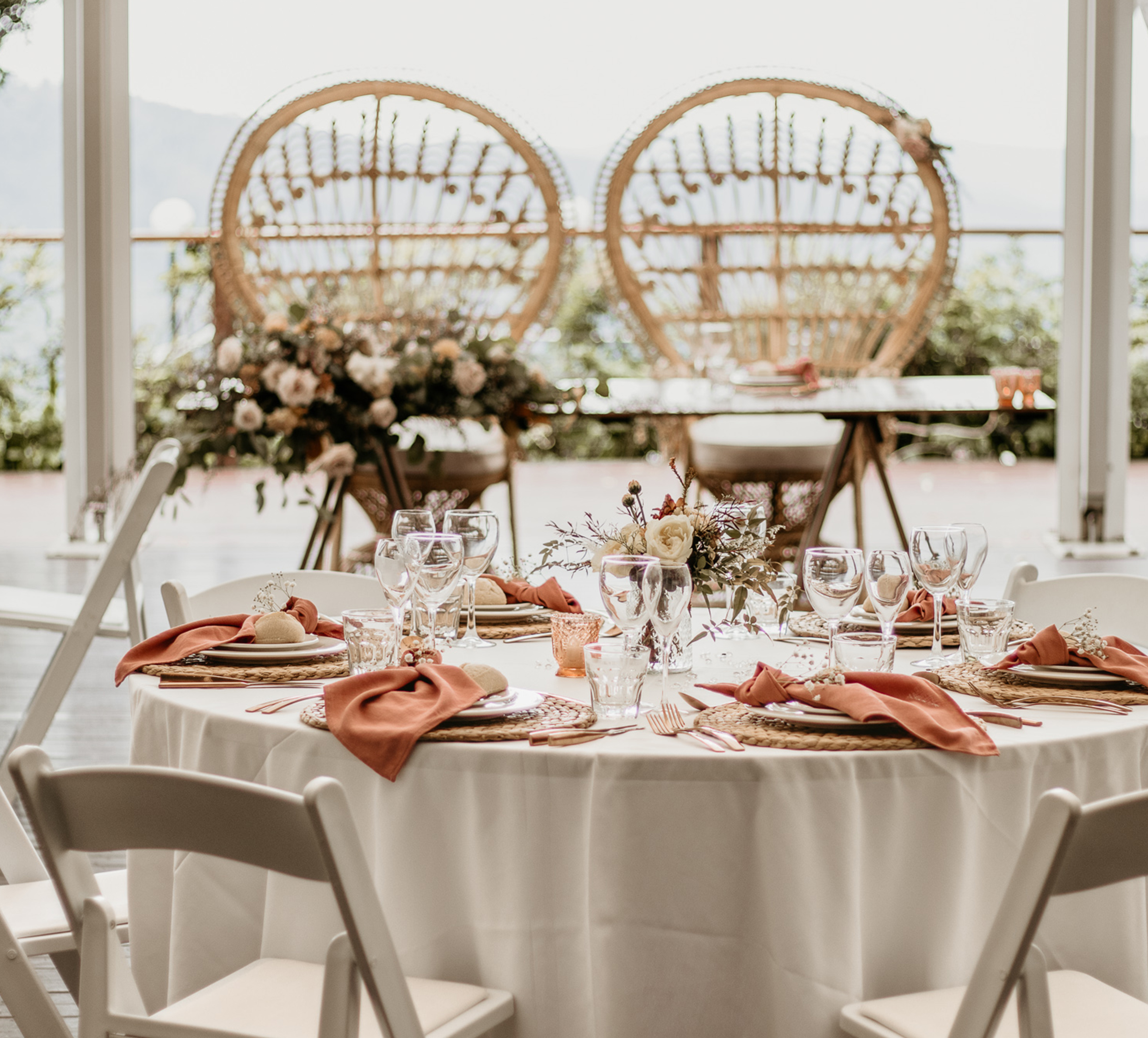 Our friendly and knowledgeable functions team will happily assist in planning your wedding ceremony and reception down to the final detail. Need help choosing a colour theme or require some inspiration? We've held many weddings of varying extravagances so we have ideas catering for everyone. If it's accommodating family traditions to sorting flowers and table arrangements, photographers, DJ's and everything in between, all of this can be coordinated by our team of professionals to ensure you have a day to remember. Plus, with accommodation on site as well, you'll find everything you need in one unique location.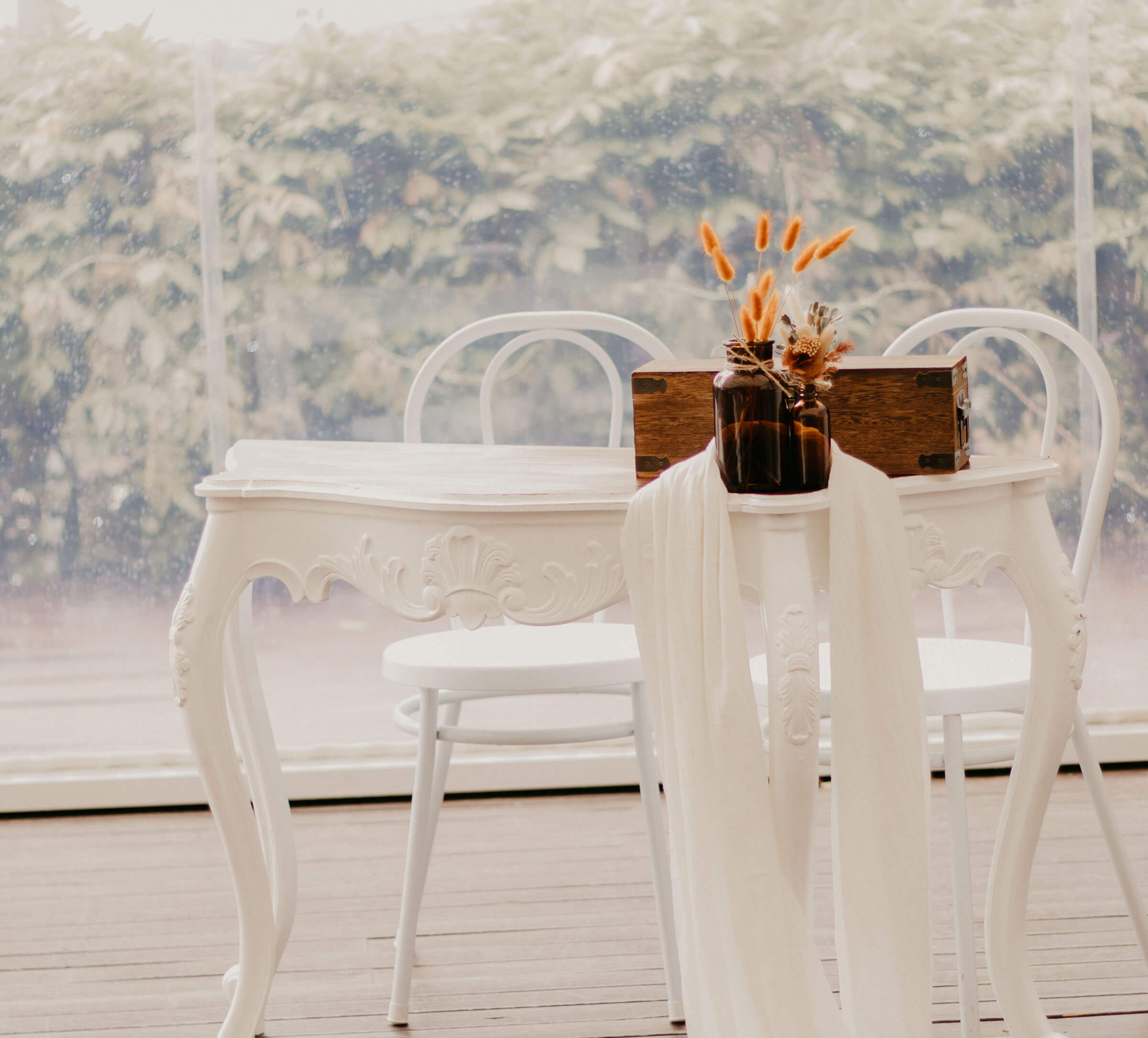 Our venue is renowned for hosting ceremonies in our spectacular gardens, but that doesn't mean we aren't prepared. In the event that the weather takes an unexpected turn on your special day, we have options. Speak to our Wedding Coordinator Rebecca who can help to explain our options.
We also always ensure your privacy, even in the outdoors, by enclosing the garden area for your ceremony and the back deck area for your guests to mingle and have drinks away from the main restaurant.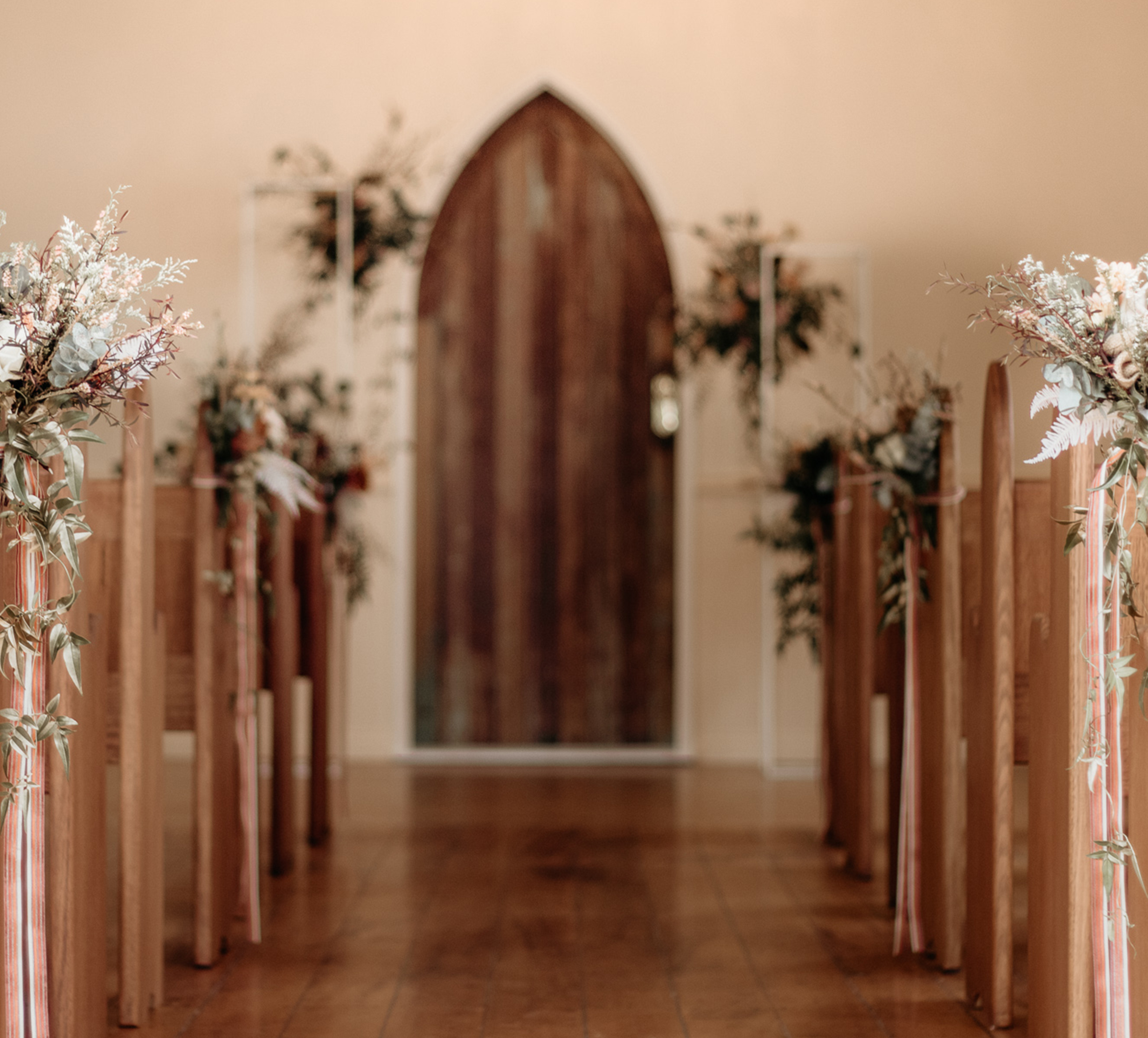 The newest addition to our wedding offering is the new garden chapel – catering for up to 100 guests. Once a little cottage, the recently renovated chapel will no doubt become a popular option for brides and grooms moving forward for couples to exchange their vowels.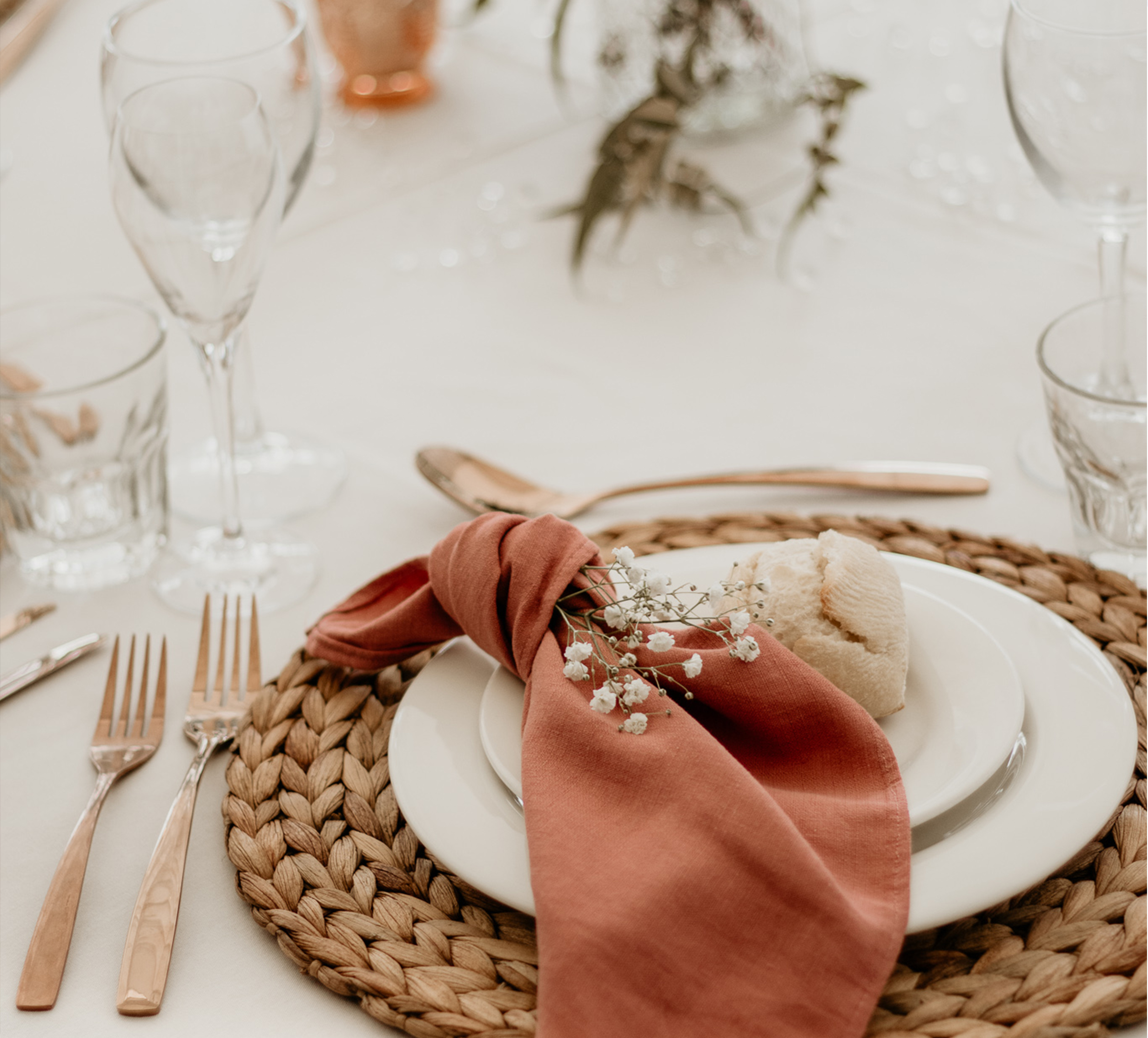 If you're looking to host a smaller, more intimate celebration reserved for close friends and family, there's a different level of ambience that comes with a smaller wedding that although more cosy, doesn't mean you need to settle anything short of amazing.
Our Rafters Room caters for parties up to 30 guests with the same level of service as our larger weddings acquire. Make an enquiry today.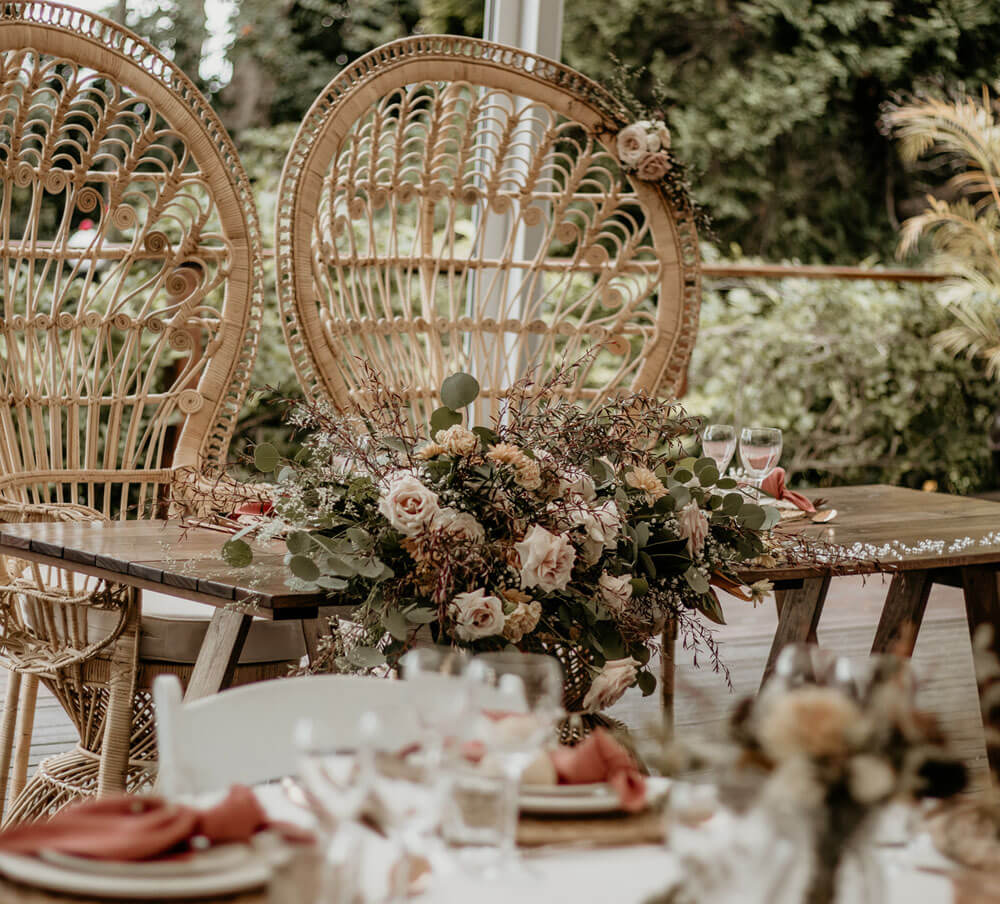 Choosing the right venue for your wedding celebration is important. Our in-built grand marquee can cater for 35 – 200 guests, perfect for couples looking to share delicious food, good times, and breathtaking views with their guests. The venue can be transformed with help from our Wedding Coordinator Rebecca, to truly represent the personalities of the special couple. It offers a private entry and bathroom amenities away from the rest of the venue, plus its own bar and dance floor, with ample room for a DJ, photobooth and anything else you would like to include.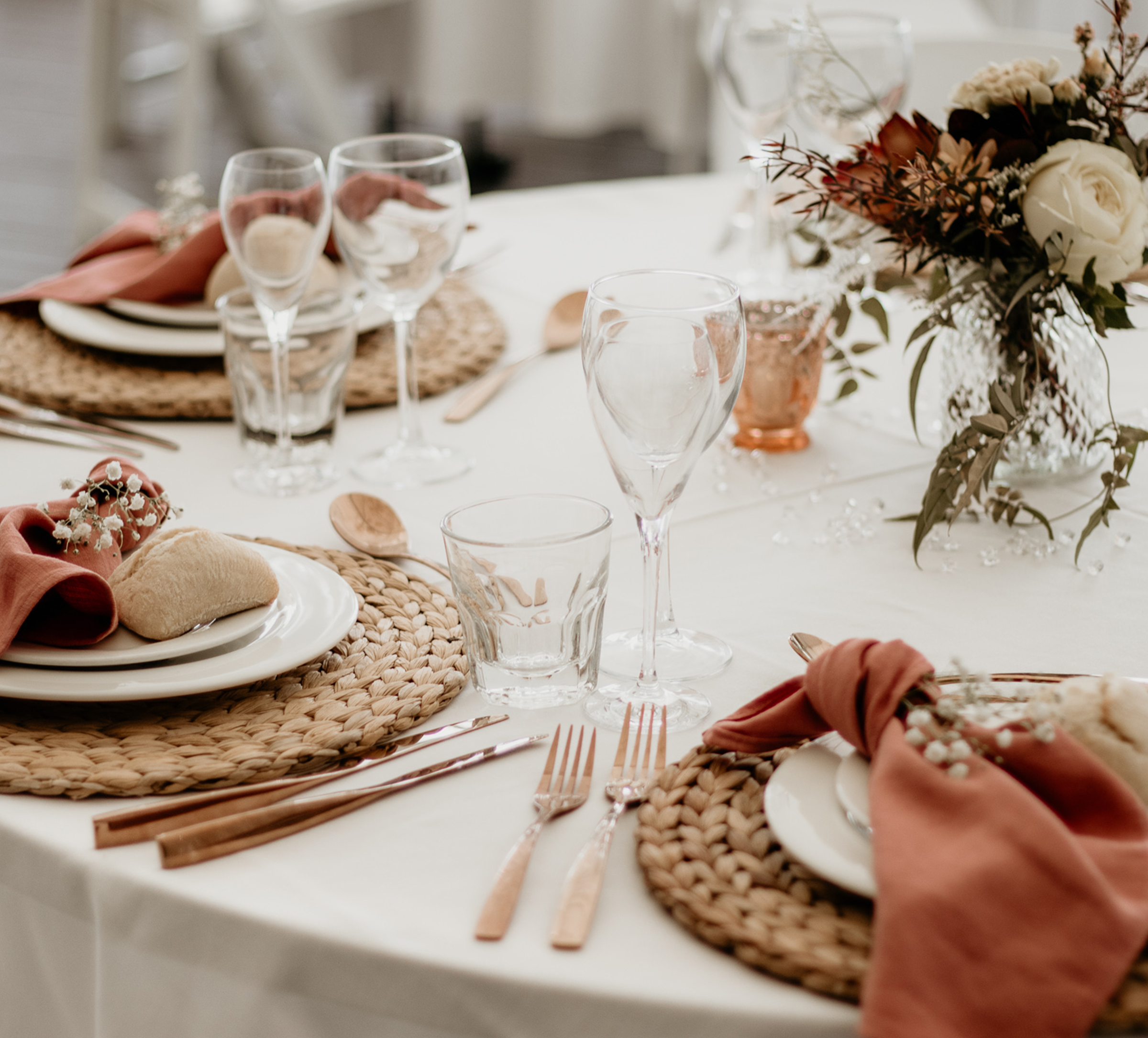 The chefs at St Bernards strive to ensure that your individual vision is brought to life. Our carefully designed menus can be tailored to any request and from banquet to cocktail, we offer a range of convenient packages you can discuss with our team to allow us to create an unforgettable destination wedding experience for each guest.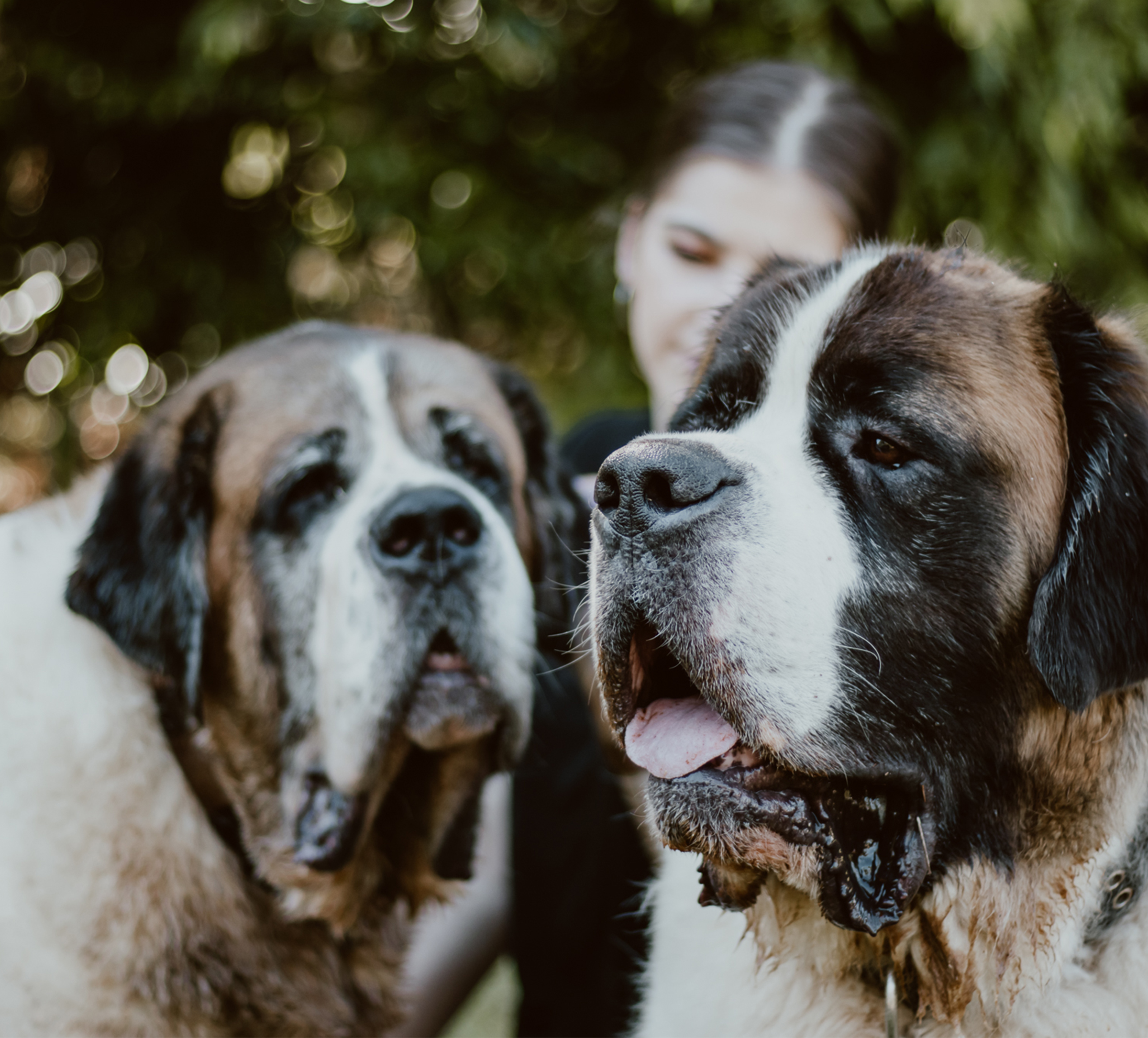 Did We Mention Cooper & Syrah?
Our two resident Saint Bernards, Cooper & Syrah, would love to take part in your nuptials should you choose to include them. They can simply greet your guests, or become your ring bearers – the choice is yours!
Either way, there is no other wedding experience quite like St Bernards!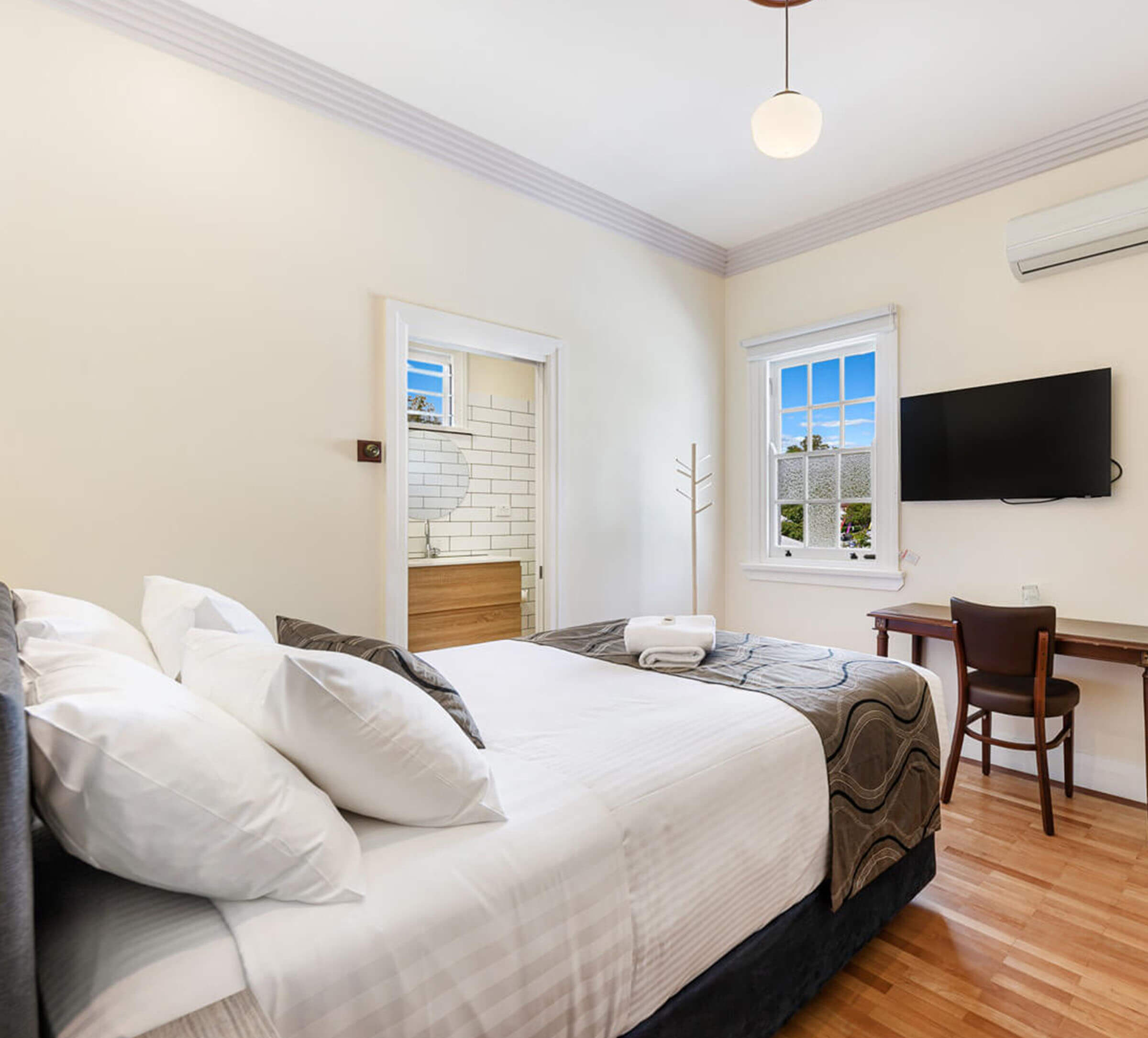 With the convenience of two lodging options right beside the venue, you can be comfortable knowing that you (and your guests) don't need to venture too far. To find out more about coordinating accommodations as well as onsite accommodations, we can point you in the right direction so just reach out.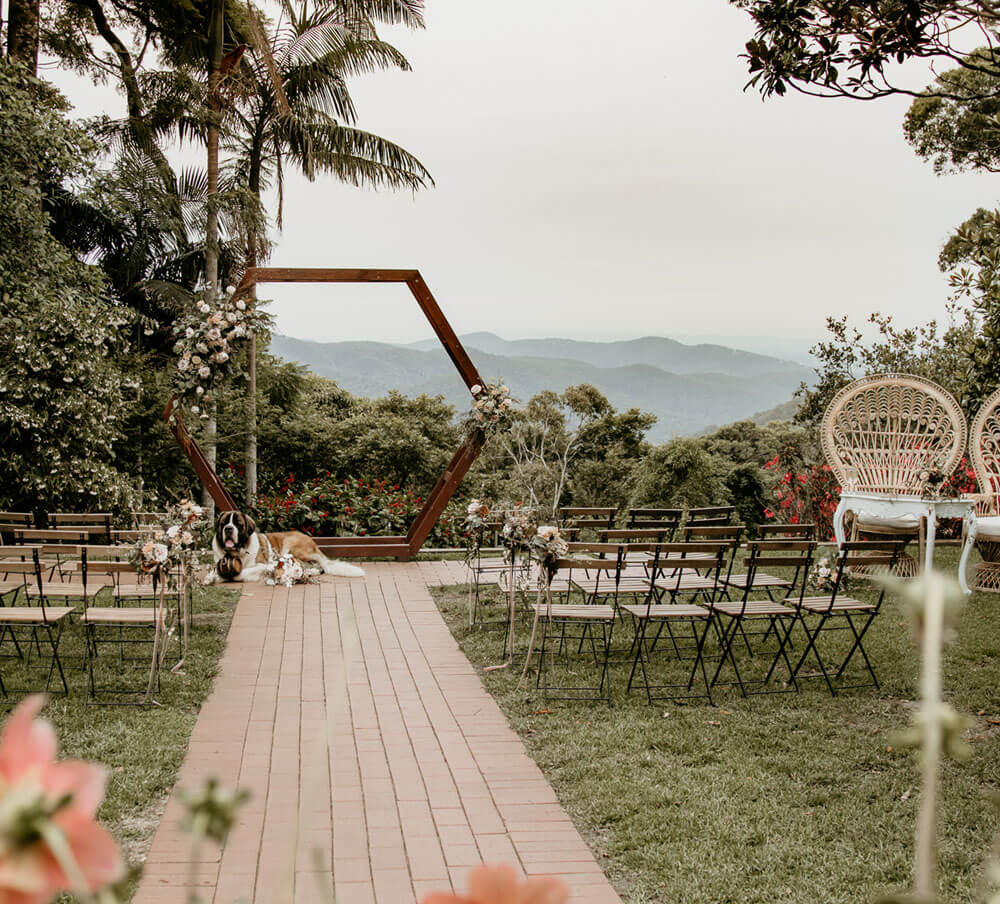 With St Bernards being a well-known destination for your wedding ceremony and reception, it's also an excellent spot for other occasions too. Engagement parties, corporate functions, baby showers or birthday celebrations – whatever the occasion if you're in the mood to celebrate we would love to host your special event.